An assortment of quality hair products
At Slikhaar Studio, we offer a unique, hand-picked assortment of quality products. We place great emphasis on quality and that the brands we lead in the salon meet our requirements for sustainability and functionality. Our product range must respect and support our customers' diverse needs. That's why we partner with professional brands like: By Vilain, Kevin Murphy, ghd, Slikhaar and Wella.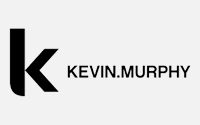 See You Soon in Slikhaar Studio, Mejlgade 37.